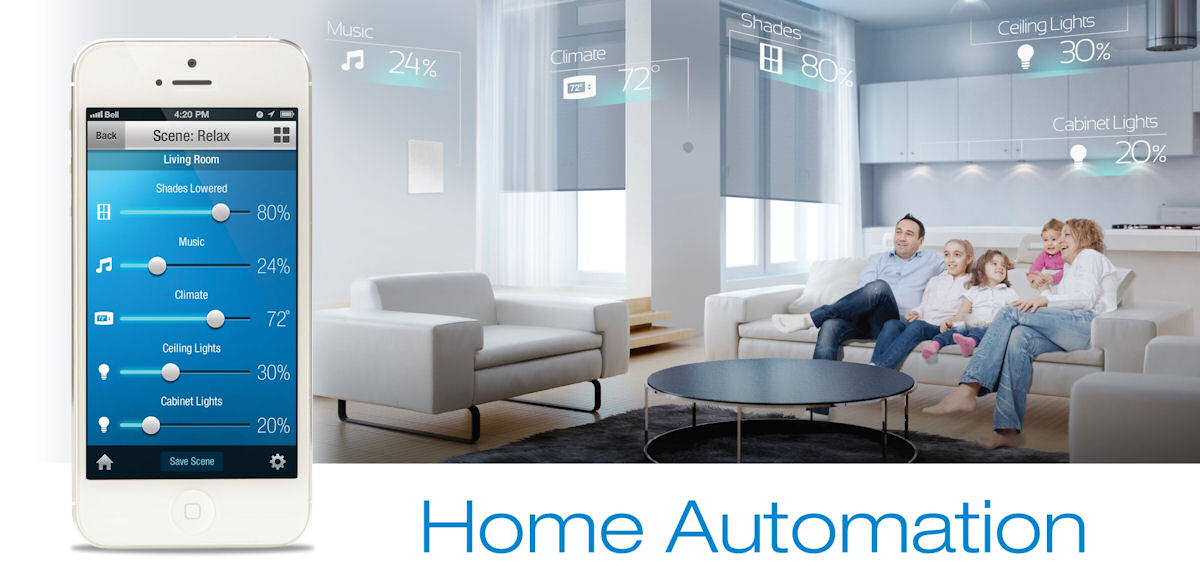 Home Automation
Future Technix have been proud to provide Home Automation for our clients small and large.
Often people get confused between a Smart Wired Home and Home Automation.
Home Automation is about taking control of as many devices in your home as you wish.
Often customers believe it is about lighting, but it's much more, devices such as security systems , heating and cooling, motorised blinds, pool and spa pumps, , audio-visual control, multi-room sound, access control which provides for keyless entry to areas such as gates and doors and much more can be integrated for easy control.
Programming
Programming curtains to open automatically in the morning and close in the evening. Lighting to turn on or off at certain times or when you arrive home a sequence of events can be programmed to occur. Allowing temperature to determine if a curtain should close or cooling come on many feature like this that not only help enhance your lifestyle but assist with making your home more efficient.
Devices can be programmed to work automatically or easily manually controlled by the any member of the family young or old, using an extensive range of touch-screens, remote controls, smartphones, tablets and switches that blend in with your home and complement your décor.
Apps
Using the available apps you can control your home from the couch, at the Kitchen bench, in the garden or a café in Paris all from the palm of your hands.
Planning makes these decisions so much easier and we enjoy working with our clients during design phase to ensure that you get what you want and not what someone tells you should have.
One can include as little or as much as you want with Home Automation. We can assist to allow you to grow into the system over time.
• Security
• Keyless Entry
• Lighting
• Curtains and Blinds
• Energy
• Audio Visual
• Heating Cooling
• Remote Access